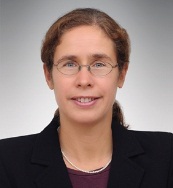 Marina Wes
Country Manager, Poland, Europe and Central Asia
Marina Wes is the Country Manager for the World Bank program in Poland, based in Warsaw.

Ms. Wes graduated from the Trinity College, Cambridge, and received a doctorate degree in economics from the London School of Economics. Ms. Wes joined the World Bank in 2000, where she has worked in the Europe and Central Asia region, as well as in India. Prior to joining the World Bank, she worked at the European Bank for Reconstruction and Development and she was an Assistant Professor at the University of Amsterdam.

In addition to her work on macroeconomic and fiscal issues, her research record includes articles on trade and foreign direct investment. Ms. Wes is married and has two children.

AREAS OF EXPERTISE
Debt
Global Economy
Poverty
Public Sector & Governance
Trade