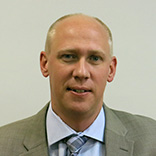 Lars Christian Moller
Lead Economist and Program Leader, Ethiopia, Africa
Lars C. Moller assumed the role of Lead Economist and Program Leader for the Poverty Reduction and Economic Management (PREM) department in December 2012, where he oversees the Bank's work in Ethiopia in the areas of economic policy, poverty reduction, gender, public sector, and governance. Prior to this assignment, Moller was the Sr. Country Economist for Colombia based in Bogota. In this assignment, he led a programmatic series of development policy loans and knowledge services in support of the Government of Colombia's fiscal reform program.

Moller has more than 10 years of practical experience in the field of development economics and he has worked in 15 developing countries across four different regions, including a two-year assignment for the Ministry of Finance in Uganda. His work has been published in the Journal of Development Studies and Environmental and Resources Economics, and various World Bank reports on topics as diverse as macroeconomic policy, fiscal policy, inequality, labor markets, food market policy, and the economics of transboundary water management.

A Danish national, Moller holds a Ph.D. in Economics from the University of Nottingham (U.K.) in the areas of microeconomic theory and behavioral economics. He also holds M.Sc. and B.Sc. degrees in Economics from the University of Copenhagen (Denmark), and an M.A. in Development Studies from the University of East Anglia (U.K.).