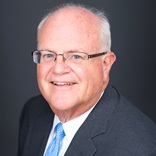 R. Kyle Peters
Senior Vice President, Operations
Kyle Peters, a US national, assumed his current position in November 2014. As Senior Vice President for Operations, he oversees all operational Vice Presidential Units, and his three overall priorities are to: (i) deliver the Bank's lending and knowledge program, including volume and quality; (ii) respond to clients' needs by improving the new delivery model so that the full potential of the institution will be achieved; and (iii) oversee the planning and implementation of savings so we can achieve our lending and development goals.

He brings 35 years of experience working in the field of development to the position. In his prior position as Vice President for Operations Policy and Country Services, he was responsible for spearheading several institutional reform initiatives related to improving and streamlining the World Bank's business policies, practices, and procedures for delivering lending products and knowledge services to client countries. Earlier, Mr. Peters was Director of Strategy and Country Services in the Operations Policy and Country Services Vice Presidency from 2006 - 2012. During this time, he coordinated the Bank's response to the financial crisis of 2008-09, led the operational policy issues for IDA15 and 16 replenishments, and oversaw policy and reviews of country assistance strategies, development policy lending, and guarantees, as well as the aid effectiveness agenda.

He has held a range of positions including Senior Manager in the Bank's Independent Evaluation Group (IEG); Sector Manager for economic policy in Eastern and Central Europe, with responsibility for the Bank's early engagements on regional integration in the Western Balkans; and Macro Economist in two regions--East Asia and the Pacific and Eastern Europe. He served in the Bank's country office in Jakarta from 1989-1992, working on macroeconomic, debt and poverty issues.

Mr. Peters received his BA in Mathematics and Economics from the College of William and Mary. He received a MA in Economics from State University of New York–Buffalo.