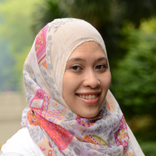 Intan Nadia Jalil
Economist
Poverty Reduction & Economic Management Network
Intan Nadia Jalil, a Malaysian national, joined the World Bank in September 2012 as an economist in the East Asia Poverty Reduction and Economic Management Network.
Based primarily in Kuala Lumpur, she works closely with the senior country economist for Malaysia in coordinating the work program between the Malaysian government and the World Bank. This includes contributing to the analytical and advisory work on the country's transformation to a high-income and inclusive economy. In addition, she monitors the Malaysian macroeconomy for the World Bank and co-authors the bi-annual Malaysia Economic Monitor.
Prior to joining the World Bank, Ms. Jalil worked with Khazanah Nasional Berhad, the strategic investment arm of the Malaysian government. As an economist in the research and investment strategy division of Khazanah, she led analytical work on regional and urban economics issues. Ms. Jalil also provided macroeconomic coverage on Thailand and India, among other countries. Between 2006 and 2010, she was part of the Khazanah Nasional Free Trade Agreements (FTA) team. In this capacity, Ms. Jalil provided consultations on various Malaysian FTA negotiations for Khazanah's key partners: government-linked companies, the Malaysian Ministry of Finance, and the Khazanah board of directors, which is chaired by the prime minister.
Ms. Jalil holds a Masters in Science in Regional and Urban Planning Studies from the London School of Economics and Political Science. She graduated from the University of Cambridge with a Bachelor's degree in Economics.
CONTACT INFORMATION
Phone : BKK +66(0)2-686-8300