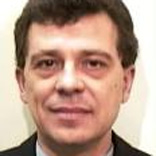 Gregor Binkert
Country Director, Africa
Gregor Binkert, a Swiss national, joined the Bank in 1998 as a Senior Adviser to the Executive Director for Switzerland/Azerbaijan/Poland/Serbia and four Central Asian countries. His previous positions have included Lead Economist, Africa PREM, Mozambique and Country Manager, Chad. Since 2009, Binkert has been on external assignment as the Deputy Head of the Division for Global Institutions of the Swiss Agency for Development and Cooperation.

Based in Yaoundé, Binkert's three top priorities are to maintain the policy dialogue around reforms that foster increased competitiveness, better service delivery, and improved sector governance, ensure portfolio selectivity and quality and lead and support staff in implementing the priorities of the new Africa Strategy while adjusting to corporate realities and opportunities.

Binkert holds a PhD from the Food Research Institute, Stanford University.