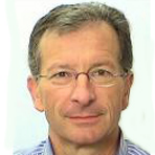 Gerhard Dieterle
Program Manager, FIP and DGM, Sustainable Development Network
Gerhard Dieterle is the Program Manager for the FIP and DGM and the team leader for a new integrated River Basin Project in Turkey. During the last 14 years he has worked in various positions in operations and in the Anchor. From 1999-2005 he led various forestry projects in Russia, Albania, Bulgaria, Croatia and Armenia. As the team leader for the Albania forest project he spearheaded the transfer of user rights for forests and pastures to local communities which resulted in a major reduction of deforestation, increased incomes for poor rural communities and a marked overall improvement of governance in the sector.

Between 2005 and 2012 he held the position of Forests Advisor, leading the ARD Forestry Team. During this time he was instrumental in developing among other the Forest Investment Program (FIP) and the Dedicated Grant Mechanism for Indigenous Peoples and Local Communities (DGM) as well in leading multiple partnerships, such as PROFOR, the World Bank - WWF Global Alliance, the Forest Dialogue (TFD) and the Growing Forest Partnerships (GFP).

Overall, he has more than 30 years of experience in national and international forest and environmental policies and development policies. He holds a Master's of Science in Forestry and a PhD in technical and economic analyses of sustainable forest management systems.



AREAS OF EXPERTISE
Environment
Climate Change