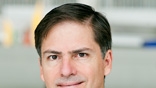 Felipe Jaramillo
World Bank Director for Central America, Latin America & Caribbean
Felipe Jaramillo, a Colombian national, joined The World Bank in 1989 as a Young Professional and has worked across the institution as Sector Manager and Sector Leader of the Poverty Reduction (PREM) department for Europe and Central Asia and for Latin America and the Caribbean.

As Chief Economist for Central America between 2002 and 2005, Mr. Jaramillo was responsible for the programs that support development for five nations during the discussions that led to the free trade agreement with the United States (CAFTA-DR). His most recent assignment was as WB Director for Bolivia, Chile, Ecuador, Perú and Venezuela.

He also held various positions in the public administration of Colombia such as Vice Minister of Finance, Director of the Department of Economic Studies and Macroeconomic Programming for the Central Bank of Colombia and the Director of the Commercial Office of the Ministry of Foreign Trade in Washington.

Jaramillo holds a degree and PHD from Stanford University and has been a professor at Los Andes University of Bogota and at the University of Maryland. His academic work has focused on macroeconomic topics, trade policy, and rural development. Mr. Jaramillo is the author of numerous books and publications in professional magazines. He also authored "CAFTA-DR: Challenges and Opportunities for Central America" was published by the World Bank in 2006.