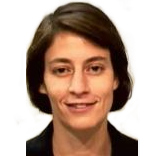 Ellysar Baroudy
Lead Carbon Finance Specialist, Sustainable Development Network
Ellysar Baroudy is Lead Carbon Finance Specialist at the Carbon Finance Unit (CFU) at the World Bank, which manages 12 carbon funds and facilities, worth over $3 billion. She leads the land use carbon agenda in the CFU, is the Coordinator for BioCarbon Fund (BioCF) and, more recently, also the Coordinator for the Forest Carbon Partnership Facility (FCPF). Elly has been working at the World Bank for ten years, joined the CFU seven years ago, and was the Team Leader for the ten Kyoto funds of the CFU until 2010.
Managing the BioCF, Elly has focused on afforestation/reforestation activities under the Clean Development Mechanism (CDM), and on REDD+ and sustainable agricultural land management projects under voluntary standards. The BioCarbon Fund has developed proof of concept for carbon projects, and has developed carbon accounting methodologies and tools for the land use and forestry sector that became part of the public domain. The BioCarbon Fund is now developing a new Sustainable Landscape Initiative promoting sustainable agriculture, forestry and smarter land-use practices at the landscape level.
Before joining the Bank in 2003, Elly was working for various international organizations providing environmental technical assistance. She has a background in environmental science and holds a Doctorate from the University of Lancaster.
AREAS OF EXPERTISE
Environment & Natural Resources
Climate Change