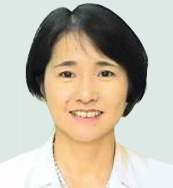 Chiyo Kanda
Portfolio & Operations Manager for the Philippines, East Asia and Pacific
Ms. Chiyo Kanda is the Portfolio and Operations Manager for the Philippines, based in Manila since March 2011.
Since joining the World Bank Group in 1994 as a Young Professional, she has held various positions including Senior Economist in the Human Development Department in the Africa region and as deputy to the Country Director in the Tanzania Country Office where she was responsible for portfolio management and operational advice. Ms. Kanda also led the Bank-wide policy and process reforms and modernization efforts as Senior Operations Officer in the Operations Policy and Country Services.
Prior to her assignment in the World Bank, Ms. Kanda, A Japanese national, worked for the United Nations Development Programme in Malawi and for the Inter-American Development Bank.
She holds a MBA from the University of North Carolina, Chapel Hill, and two masters degrees in Economics and International Development from the American University, Washington DC.