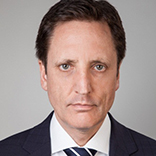 Dr. Andreas Kopp
Lead Transport Economist, Sustainable Development Network
Dr. Kopp is a Lead Economist at the World Bank, in the Department of Transport, Water and ICT.
Before joining the Bank in 2007 he was Head of the OECD/ECMT Transport Research Centre and Chief Economist of the European Conference of Ministers of Transport in Paris. He was professor of economics at the Technical University Dresden. He worked as a research economist for research institutes in Germany, Mexico and India. He was advisor to technical assistance projects of the German Agency for Technical Cooperation in Southeast Asia.
Dr. earned a PhD in Economics at the European University Institute Florence and the University of Giessen. He conducted post-doctoral research at the Kiel Institute of World Economics and the University of California at Berkeley.
AREAS OF EXPERTISE
Transport
Environment
Global Economy
Infrastructure