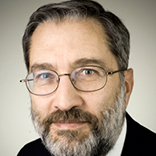 Alan Miller
Principal Climate Change Specialist, International Finance Corporation, International Finance Corporation
Alan Miller is the principal climate change specialist in the climate finance and policy unit of the International Finance Corporation (IFC) – a member of the World Bank group that focuses exclusively on the private sector in developing countries.

A native of the USA, Miller has authored several reports particularly on climate financing, climate policy and environmental regulation. His areas of expertise are climate finance, climate policy, private climate investment, climate risk, and new energy technology.

Prior to his current position, Miller was the principal project officer in the strategy and metrics division of the climate policy and finance unit in IFC. He has also held several senior positions within the IFC and has been with the organization for over 15 years.

Before joining IFC, Miller was an associate scholar at the University of Maryland. He has also taught at the Widener University School of Law. He also worked as a research associate at the World Resources Institute and was a staff attorney at the National Resources Defense Council. He started his career as a research attorney environmental law institute.

Miller holds a JD in law from the University of Michigan and also a Master's in public policy from the University of Michigan.